Why We Do It
Health Action exists to achieve equity and improve health and well-being for all in Sonoma County.
Equity is not the same as equality.
Equality means that everyone gets the same thing.
Equity means that everyone gets what they need to have equal opportunities.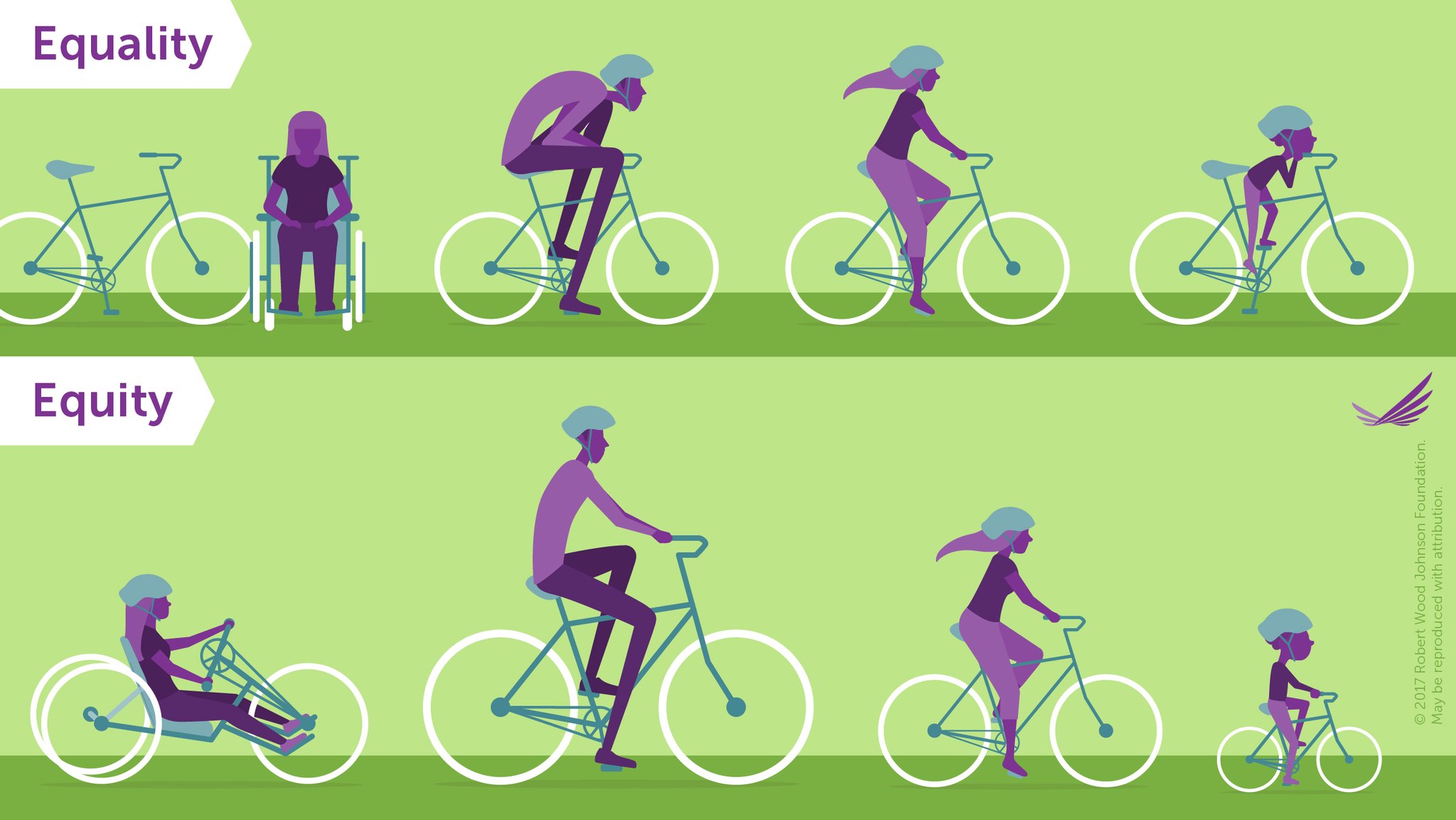 Inequity is bad for our health as a community. Study after study demonstrates that good health depends on much more than access to medical care. Health is affected by a broad set of factors from genetics to behavior to community conditions.
What Goes Into Your Health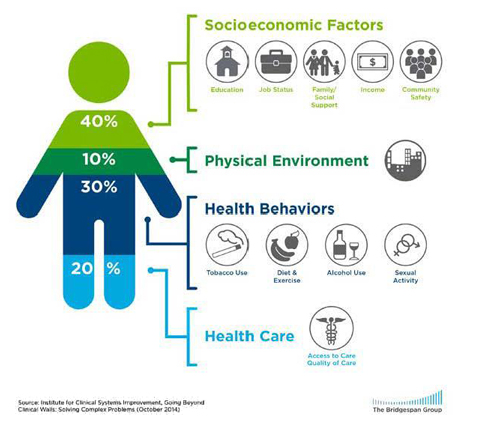 Portrait of Sonoma County
The Portrait of Sonoma County 2021 Update is a follow-up report to the groundbreaking 2014 A Portrait of Sonoma County, which shifted the community's understanding of what determines well-being in Sonoma County and how conditions vary between neighborhoods. Health Action created its Framework for Action based on the 2014 report, categorizing priorities in health, education, and income in alignment with the Human Development Index used to produce these reports.

While Sonoma County has seen some improvement since 2014, the updated report also reveals persistent, growing disparities.

Roseland
HD Index: 3.38
Life Expectancy (Years): 76.3
Education Index: 3.42
Median Earnings: $24,325

East Bennett Valley
HD Index: 8.65
Life Expectancy (Years): 85.0
Education Index: 8.05
Median Earnings: $72,412

The above infographic represents 2014-2019 data.

Research shows that the most significant long-term impact we can make on individual and community health is through progress on housing, poverty, and education. No single organization can make significant improvements in these complex areas. Bringing about change requires collaboration and support across the entire community. Health Action mobilizes people, partnerships, and resources toward achieving shared goals of greater equity and better health and well-being for all in Sonoma County.

;