Health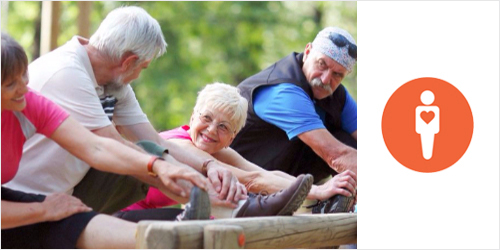 Health: A Long & Healthy Life
Good health and well-being involves far more than treating and preventing diseases.
Health Action strategies to support a long and healthy life for every person in Sonoma County focus on three main areas:
Promote high-value, well-coordinated, person-centered health care that is available and accessed by all community members.
Promote healthy, safe communities and environments.
Support behavioral health care as an essential component of overall well-being, including upstream prevention.
Health Action promotes person-centered health care for everyone in Sonoma County through the Committee for Healthcare Improvement. CHI leads improvement initiatives across the local healthcare system, bringing the medical world and the community together to drive community health improvement. As a coalition of healthcare providers and community health partners across Sonoma County, CHI is committed to:
Focusing on issues that can only be, or most effectively be, changed by working together.
Ensuring that community members and healthcare providers work together to drive health initiatives and health policy.
Listening to what the community needs to guide improvements in healthcare.
Measuring our efforts to determine whether we are achieving better care, better health, and lower costs.
Making sure what we do is sustainable.
CHI Initiatives
Hearts of Sonoma County – Preventing heart attacks and strokes, reducing risks for heart disease
My Care, My Plan: Speak Up, Sonoma County – Supporting advance care planning for everyone age 18+ to ensure the healthcare they want throughout their lives
Safe Opioid Prescribing – Standardizing pain medication prescribing practices to ensure high quality care and pain management while limiting unintended harm
Related CHI Health Action Partner Initiatives
Related CHI-Health Action Partner Initiatives
Mental Health Care Coordination – An independent community partnership, aligned with Health Action and Committee for Healthcare Improvement and led by St Joseph Health - Sonoma County is forming. This group intends to identify systems issues, gaps, and needs in current mental-behavioral health and substance use disorder resources in Sonoma County. Coordination of care and transitions of care are the most likely areas of focus.