Transformative Approaches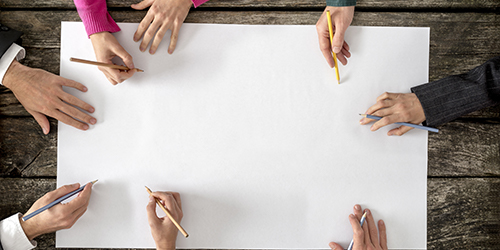 Sonoma County Health Action has been selected as one of six communities to participate in and receive funds from the California Accountable Communities of Health Initiative (CACHI) in order to solidify, expand, and strengthen existing work and accelerate progress toward becoming an Accountable Community for Health (ACH).
An ACH is an innovative model that goes beyond the healthcare delivery system to improve community health. It is a partnership of major healthcare systems, providers, health plans, public health departments, community and social service organizations, schools, and other entities working together to improve the health of the entire community and increase health equity among residents by engaging in complimentary, linked activities.
The ACH model requires evolution from traditional coalition work where partners collaborate on individual projects while still operating in individual silos. Through a formal governance structure for decision making, sharing of metrics and data, community engagement, and development of sustainable financing mechanisms, an ACH drives community health efforts to become more connected, prevention-oriented, and responsive to people's needs and environments. As a metaphor, the framework requires partners to shift from relay swimming to synchronized swimming.
The work of Health Action to date already aligns with many key elements of an ACH. Participation in CACHI is an incredible opportunity to advance the work of Health Action and build upon the Hearts of Sonoma County initiative and the Health Action Sustainability Financing Portfolio Catalyst Team's work around a Wellness Fund.
Using existing frameworks, partnerships, and ongoing work as the foundation for developing and piloting an ACH, Sonoma County is addressing cardiovascular disease (CVD) as the leading chronic condition and a leading cause of death in our county.
Ultimately, the goal of piloting Accountable Communities of Health is to accelerate the work of Health Action and transform how Sonoma County, as a community, thinks about and addresses health issues. To truly improve our community's health, lower healthcare costs, and address health equity, we need to coordinate efforts beyond the traditional boundaries of our healthcare system in a collective manner that links healthcare services to other social factors that affect health, such as education, social services, and business, as well as environmental and policy planning.