Safe Opioid Prescribing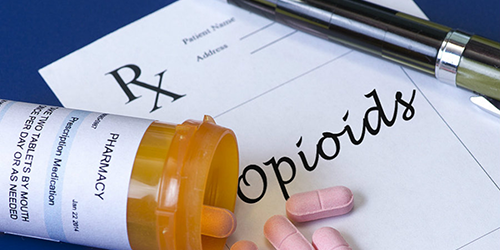 Pain Management and Safe Opioid Prescribing
Every eight days, a person in Sonoma County dies from an accidental drug overdose. Prescription drug use and misuse is a large contributing factor to this problem. Sonoma County has seen significant increases in local drug poisoning deaths since 2012: a 17% increase in the rate of unintentional prescription opiate drug poisoning hospitalizations.
Because local emergency departments and provider organizations are on the front lines of prescription opioid misuse and abuse, the Committee for Health Care Improvement (CHI) has brought together health system leaders to address this growing public health concern through collective, coordinated action for greatest impact. Strategies include:
Sharing best practices and creating community-wide guidelines for standardized medical care for individuals prescribed opioids.
Educating patients and the overall community about appropriate use of opioids as well as the risks of misuse and abuse.
Identifying alternative pain management and substance abuse treatment options to better support people dealing with chronic, non-cancer pain.
Standardizing medical care to known best practices will help ensure Sonoma County residents receive the highest quality of care and pain management while limiting unintended harm. Below are both the guidelines and a set of tools for healthcare providers to assist in implementing them.
In response to the local and national opioid epidemic, emergency departments and primary care provider organizations across Sonoma County now follow common guidelines and standardized best practices for safe pain management.
CHI recognizes that more needs to be done in Sonoma County around prevention of opioid misuse and opioid use disorder (OUD). The public needs to become more educated about the risks associated with taking opioids as well as alternative chronic pain treatments and therapies. A broader community effort led by stakeholders beyond healthcare—such as law enforcement, education, social services, youth, and others—could be a potential next step.
Opioid Prescribing Guidelines